// About Guestia
Transforming Event & Travel Management
Guestia is the partner of choice for many brands, rights holders and agencies. The platform greatly reduces the need for manual processes, transforming how organisers plan, manage & communicate.
Customer Success
We onboard, train and support your team to deliver the best experience for your planners and guests.
Fully Managed
Our proven app and event platform is maintained and monitored 24/7.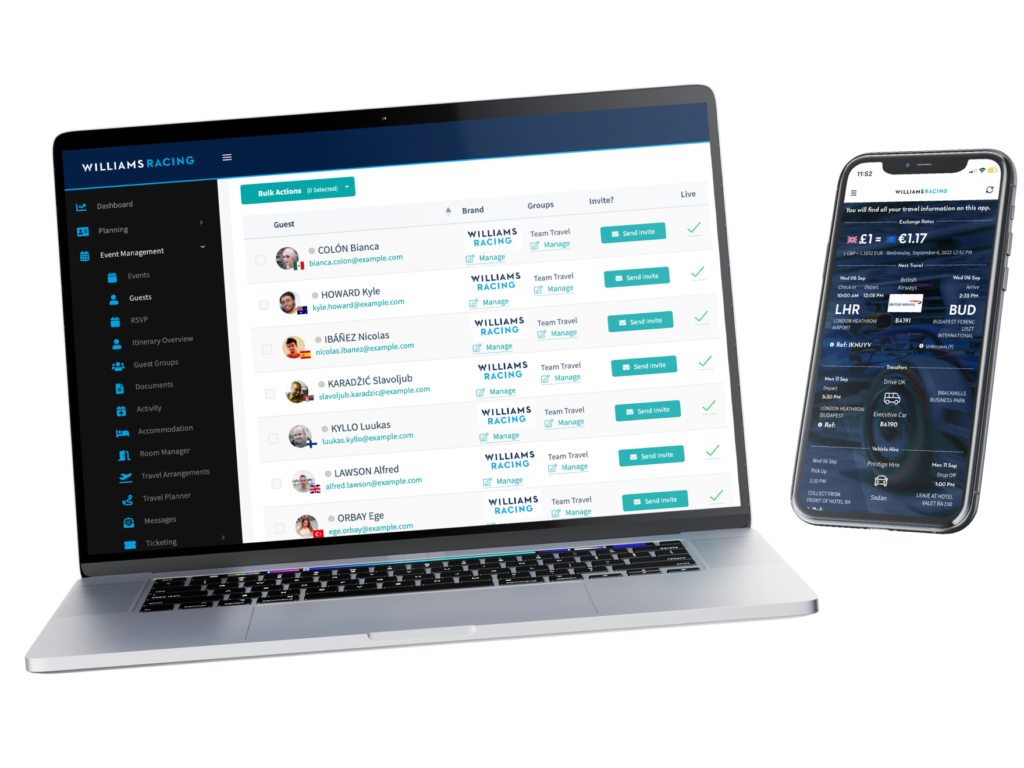 // why choose us
Our Platform is Built
on Four Fundamental Values
With streamlined operations, personalised interactions, and improved communication, you can expect an unparalleled level of guest satisfaction through our app & event platform.
From managing small groups to thousands of people – VIP hospitality, sports events, corporate travel, hospitality programs etc. 
// Testimonials
What Customers are Saying
Mark Norris
Race Operations Director, McLaren Racing
"The Guestia App allows our travel team to plan all individual travel and logistical arrangements for our racing team. The platform enabled McLaren to provide real-time information to all team members about the changing situation. The Guestia app assists us in real-time communication with our team members, enabling us to update them quickly and effectively, keeping their health and safety a priority."
Will Ling
Head of Events, RedEye Events
"We used Guestia for the first time during the Abu Dhabi Grand Prix, to help look after multiple clients, which included many different itineraries. Guestia has revolutionised the way we look after our guests. They had a full comprehensive itinerary in one location, we could give real time event updates through the App messaging and even drive ROI by selling value added packages"
// TRAVEL MANAGEMENT PLATFORM
Improving the Planning of Group Travel
// Events Management Platform
Plan and Deliver
Amazing Experiences
Overview
Events
Hospitality
// Feature Highlights
Browse Our Latest App & Event Platform Features
Reporting
System Integrations
Ticketing
// Level Up Your Productivity
See Guestia in Action!